Your Home, Your Life, Your Lawyer
Sean M. Seaton proudly provides clients with sound legal advice in real estate, wills & estate law. He proudly serves clients throughout the surrounding area.
Our team of high-performance lawyers share a commitment to client success, providing a level of service and legal expertise that is second to none. We have an established reputation amongst the legal community for exceptional service and advocacy.
Meet YOUR Trusted Real Estate Lawyer
Residential Purchase & Sale
Sean M. Seaton Law has extensive experience in virtually all aspects of real estate law. Unbiased legal advice is an essential factor when it comes to protecting you during real estate transactions. Whether you are purchasing, selling or refinancing a property, proper legal advice will ensure timely, efficient, and legal transactions and protection. 
Taking Care of Your Property Transaction
There are many fees associated with buying/selling a home, including:
Lenders & Notary Fees
Legal Fees
Utilities
Taxes & Insurance
Municipality Charges (on occasion)
Sean M. Seaton Law will help write you an offer to purchase, conduct a title search, including any mortgages, liens, back-taxes, easements or other encumbrances registered against the property.
Prepare for Today, Plan for Tomorrow
The lawyers at Seaton Law will ensure your possessions and estate are transferred according to your wishes. Protecting your assets is important in order to ensure your loved ones receive everything you wish them to.
Mr. Seaton looks after all the legal documentation, providing you with the peace of mind in knowing that everything is taken care of and will remain protected until assets and properties are transferred. 
Don't leave your family's future to chance – call the office at 905-524-2454 to arrange legal services including preparing wills and handling estates.

Why do you need a lawyer for mortgage refinancing?
While many know that they need to go to the bank, brokerage or independent lender to refinance their home, but you will also need a lawyer. Sean M. Seaton will protect your interests when signing your refinance documents. He can read through the documents and let you know all the specifics, so you fully understand what you are signing. Lawyers are present during the signing.
When signing your refinancing documents, you will be directing where the money is to go. This could mean paying creditors you owe or to the trust account held by your lawyer (in this case, the trust account held by Seaton Law). There are several other documents you will need to sign with a lawyer present, so it's important to work with someone you trust who has your best interests in mind.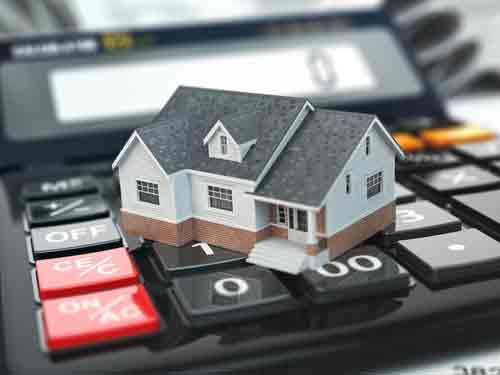 Using a mortgage to consolidate your high-interest debt isn't as simple as it sounds. What you're essentially doing is adding credit card debt, personal loans, car payments and more to a new mortgage. So, the amount of debt you carry doesn't change, it's just now added to your mortgage debt.
If you have to break an existing mortgage agreement to do this, you will have to pay fees for that.
The debt will be the same or more, only you will have more time to repay it – so your payments will be smaller.
Consult with Sean M. Seaton to review your situation, go over the terms and conditions and facilitate the transaction. Debt is a serious thing and it's important to find the best solution for you. Having a lawyer you trust on your side explaining everything to you is so important. Contact us today to talk about debt consolidation.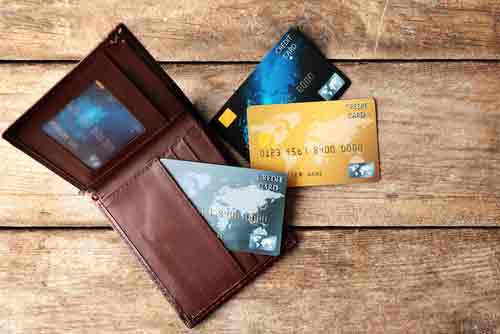 Many homeowners with low credit scores choose to refinance their mortgage as a way to reduce their monthly payments in order to regain control over their debt and spending. The irony is that many people with poor credit have a hard time getting approved for a mortgage refinance.
Fortunately, there are mortgage products available to those with bad credit scores. It's important to speak to your lender and find out more.
In the meantime, you will also need a real estate lawyer, like Sean M. Seaton, to walk you through the process, paperwork and finalize the transaction once you've found a refinancing option that works for you.
If You're Let Go from a Job, Sean Seaton can Help You!
Sean Seaton works for YOU, not the employer
When it comes to wrongful dismissal cases, Sean M. Seaton is always on the side of his clients. He's not there to help your former employer – he's in your corner. If you believe you have been unjustly fired by an employer, contact LINK TO CONTACT SECTION Sean Seaton today to discuss your situation. Together we can work towards a resolution.
Employee Termination
Even if you don't have a cut and dry wrongful dismissal case, you might have grounds for fighting for a better severance package. Sean Seaton offers free consultations to go over your termination. You might be entitled to more compensation. You only have to pay if we are able to get you more money.
We Are Waiting to Hear From You!
Please contact the law office of Sean M. Seaton for a free consultation or if you are seeking legal advice. Whether you're buying a property or you need to sort out a law matter, the lawyers at Seaton Law can assist you!
Two Locations:
33 City Centre Drive,
Mississauga, Ontario L5B 2N5
Tel: 289-921-8251 | Fax: 1-800-248-6304
Hamilton, Ontario (by appointment only)
Tel: 289-921-8251